A beautiful, confident smile can boost the way a person looks and feels. By mixing restorative and cosmetic dental services, a smile makeover can repair and restore the gums and teeth to create the patient's greatest smile. Our dentists will individualize a smile makeover service plan that can treat chips and cracks, align the teeth, shape the gums, and make the teeth stronger and healthier. Based on the patient's particular needs and goals, a smile makeover at Woodcreek Dental Care in Ft. Worth, TX by our dentists may consist of professional teeth whitening, dental implants, veneers, tooth-colored fillings, bonding, contouring, teeth alignment, laser gum contouring, and more procedures.
A smile makeover starts with a consultation with our dentists at Woodcreek Dental Care to go over what concerns the patient has about their present smile and the patient's smile makeover needs. After examining the condition and health of the patient's teeth and gums, our dentists will work with the patient to create their unique smile makeover treatment strategy. Once the strategy is developed, our dentists will help the patient make their appointment or appointments for their cosmetic and restorative dental services.
Once the patient's smile makeover is finished, patients should talk to our dentists about developing a good home oral care practice to preserve the health and appearance of their smile. With good care including regular appointments for cleanings and exams at Woodcreek Dental Care with our dentists, a smile makeover can have enduring results. Depending on the services included during the smile makeover, our dentists may suggest particular dental care products or more frequent cleanings and exams at Woodcreek Dental Care.
Smile makeovers generally consist of cosmetic treatments that are not covered by dental insurance, but certain restorative procedures may be covered, so the staff at Woodcreek Dental Care will confirm the patient's coverage and benefits to calculate the patient's personal cost. To help each of our patients afford their most dazzling smile, our dentists at Woodcreek Dental Care accepts several payment options and Woodcreek Dental Care in Ft. Worth, TX take financing, which can be talked about during the person's consultation.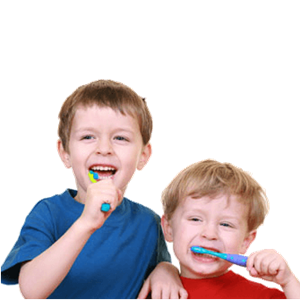 A beautiful smile can improve your overall appearance and self-esteem while helping you to give a better first impression. A smile makeover may fix different cosmetic issues while restoring ideal health and function to your teeth and gums. Ask our dentists at Woodcreek Dental Care in Ft. Worth, TX about crafting your personal smile makeover treatment and finding your best smile.
Related Procedures