To help control oral health conditions before they get out of hand, patients should schedule a dental exam with our dentists at Woodcreek Dental Care in Ft. Worth, TX at least annually. During the dental exam, our dentists will use numerous diagnostic methods to check the health of the teeth, mouth, gums, and jaw for areas of concern. This generally includes a complete exam, which involves digital X-rays, a visual inspection, and gum probing. By performing dental exams, Woodcreek Dental Care can help individuals around Ft. Worth, TX take pro-active measures to slow down oral health issues in the early stages. This is the best way to give the patient a wider range of treatments that may be less invasive and more affordable.
Reviews
"I've been going to this dental practice for over 15 years. They are very friendly, professional, knowledgeable... they always put me at ease during my visits, and they make sure my dental health is at it's peak. Love this office and the people there!"
- S.T. /
Google /
Jun 13, 2019
"It was great, Dr. Griffin is not satisfied until his patients are."
- C.M. /
Google /
Jun 07, 2019
"Dr Griffin extracted two lower wisdom teeth under local numbing and I had minimal discomfort during and after the procedure. Highly recommend this Dentist and his clinic. Thank you, Dr Griffin."
- M.L. /
Google /
Jun 06, 2019
"I had not been to the dentist in 8 years so I was nervous! Everyone here was super friendly, though, and answered all my questions. Nobody tried to upsell me on getting older but still sound fillings replaced, and the cleaning wasn't painful like I feared it might be. Considering no one really likes to go to the dentist, it was a good experience!"
- A.P. /
Google /
May 31, 2019
"Staff was really nice and informed me about payment options. All of them treated me nicely and I feel that I can trust the workers there. They are awesome!!! Thanks for the hard work you guys do!"
- M.G. /
Google /
May 22, 2019
Previous
Next
A thorough dental exam will start with a discussion between our dentist and the patient. Our dentist will ask about the patient's health, including any current medications, illnesses or surgeries. Our dentist will ask the patient to find out if they have noticed any areas of concern. To get a complete picture of the individual's mouth, our dentist will take digital X-rays to view the teeth, gum, and bones. A visual check of the mouth with palpation will also help in checking signs of oral decay or disease. The probing tool will be used to check the condition of the gums by measuring the depth of the gum pockets and identifying areas of recession.
If our dentists find any areas of concern during the dental consultation, they will talk to the patient about possible treatment plans that may be performed at Woodcreek Dental Care or at the patient's home. Progress will be important so that the patient can continue to improve their dental health. If a patient has ongoing issues our dentists may suggest that he or she visit a oral surgeon or specialist.
The billing coordinators at Woodcreek Dental Care will contact the patient's dental insurance company to consult with and confirm all out of pocket fees prior to the visit. Woodcreek Dental Care offers payment programs to help assist with the expenses.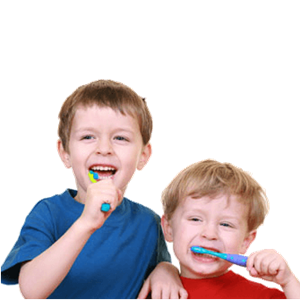 Be sure to contact with Woodcreek Dental Care in Ft. Worth, TX to schedule your annual dental exam so you can keep healthy teeth and gums. With ongoing dental exams at Woodcreek Dental Care, our dentists can stay on top of with any subtle or major changes. This can save hours of time and discomfort, as well as avoid an extensive treatment.
Related Procedures