Quite a few individuals didn't need or weren't able to get braces as a child, but they may still have some spacing or crowding issues that prevent them from having a straight, beautiful smile. Clear teeth aligners are custom made covers for the teeth manufactured with clear acrylic, and sometimes plastic material that gently moves teeth into their proper position. Using a series of aligners over 1 - 2 years, clear teeth aligners can correct moderately crowded teeth and spacing problems for straighter, healthier teeth. This type of orthodontics are often preferred by adults over traditional metal braces since they are unnoticeable and can be taken out for brushing, flossing, and eating. Our dentists at Woodcreek Dental Care in Ft. Worth, TX can go over teeth straightening options, including clear teeth aligners during regular dental exams.
Reviews
"Always great service to me and my family. Dental care at its finest. They always have our needs at the forefront and not theirs. I wish all medical/dental practices were this way."
- J.F. /
Google /
Mar 05, 2020
"Great job cleaning wet great. Found an issue that will get corrected shortly !!!"
- J.K. /
Google /
Mar 03, 2020
"It was great thanks a lot"
- D.B. /
Google /
Mar 01, 2020
"Everyone was kind and I didn't leave with my teeth in pain"
- N.D. /
Google /
Feb 29, 2020
"Great care wonderful Dentist ."
- M.R. /
Google /
Feb 07, 2020
Previous
Next
Every set of clear aligners are custom made depending on the individual's current teeth position. Each tray of aligners are created based on impressions, X-rays, and images. The patient will be provided 3 - 4 sets of aligners at their appointment and our dentists will check to see that the initial set fits as they should so that adjustments can be made. Our clients should wear their aligners as often as possible. The aligners should be taken out for eating and brushing. After several weeks, new aligners will be given during a fast appointment at Woodcreek Dental Care.
The amount of time that an individual has to wear each set of aligners varies based on the unique needs of each person. The number of trays needed is typically discussed by our dentists at the consultation. the aligners will be worn consistently until the teeth are in proper alignment. Evaluations at Woodcreek Dental Care will be given at each appointment so that the progress can be assessed. Our dentists will help patients so they have a full understanding of the ongoing progress. After the teeth are straight, a retainer will be set on the teeth for lasting results.
Based upon the patient's dental insurance, a portion of the clear teeth aligners may be covered. Our front desk staff at Woodcreek Dental Care will communicate with the patient's dental insurance provider to determine their benefits and provide a better cost of the patient's expected fees. Individuals who do not have insurance coverage for teeth straightening treatment, may evaluate Woodcreek Dental Care's various payment plans.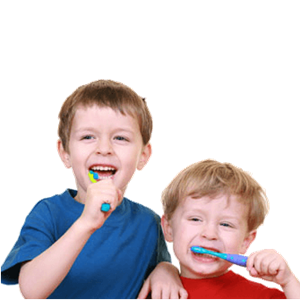 Adults and teens in the Ft. Worth, TX area who wish to have teeth straightening may consider clear teeth aligners at Woodcreek Dental Care. Developed for individuals with teeth crowding and space problems, teeth aligner trays from Woodcreek Dental Care can gently fix these issues. Moreover, patients no longer have to concern themselves with the look and feel of metal accruements. Talk with our dentists and get your options for gorgeous, straight teeth.
Related Procedures
Related Posts